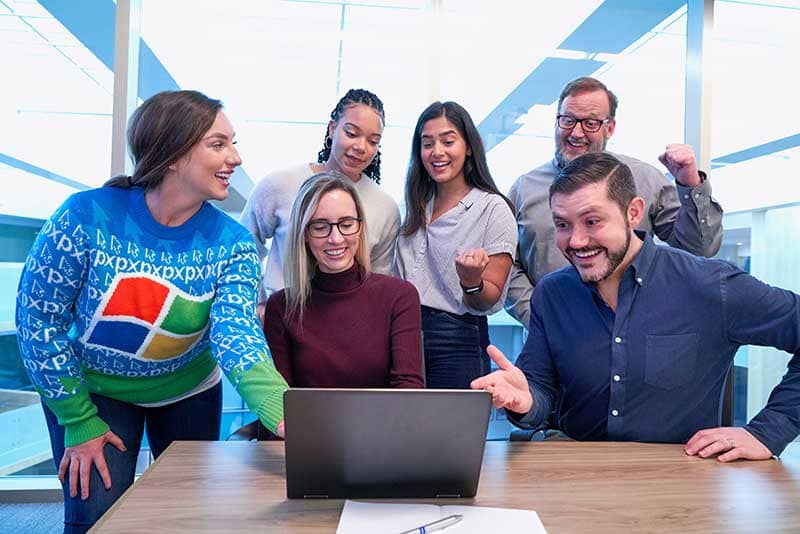 Team collaboration is an important aspect in order to drive success to your business. In this regards, effective means of communication are required. Microsoft's SharePoint solution facilitates a robust and secure environment that enables team members to collaborate at different levels. At BNIS, we help you to reap the benefits of SharePoint to accelerate your business growth by providing end-to-end SharePoint development services.
SharePoint is a pot filled with resourceful web applications which are used to simplify various functions primarily data management and collaboration. We have an expert team in place that help you meet all your SharePoint requirements. Our rich experience in developing custom software and management tools using Microsoft technology enables us to utilize tailored made themes and templates, Site definitions, Microsoft Silverlight, CSS etc., to enhance the features of SharePoint.
Leveraging our quality experience in building and maintaining SharePoint applications, we have achieved competency that enables us to help you with best-in-class SharePoint development services. We enable you to equip your organization with an enhanced infrastructure of business information by employing SharePoint.
BNIS offers the below SharePoint Development Services
Custom Application Development

Enterprise Level Portal and Application Development

Enterprise Document & Content Management

SharePoint Installation to Migration

SharePoint Customization & Upgrade

Intranet Development

Workflow Management

Legacy Application Migration to Advanced Platform

SharePoint Branding

SharePoint QA & Testing

Web Part & Custom Web Part Development

Informational Architecture and Design Development

SharePoint Mobile App Development

Office 365 Development

SharePoint Maintenance, Modernization and Support

SharePoint Integration with Various Business Applications
Our SharePoint Development Services Targets the Below Areas
Business Intelligence

Portals & Collaboration

Enterprise Content

Workflow & InfoPath

Project Management

Business Process
We have always been a one stop destination for our clients to get their technology needs fulfilled. When it comes to the SharePoint development, we carry forward the same perspective. Our team of SharePoint experts collaborate with our software developers to build high quality SharePoint applications that meet to your unique and challenging requirements.