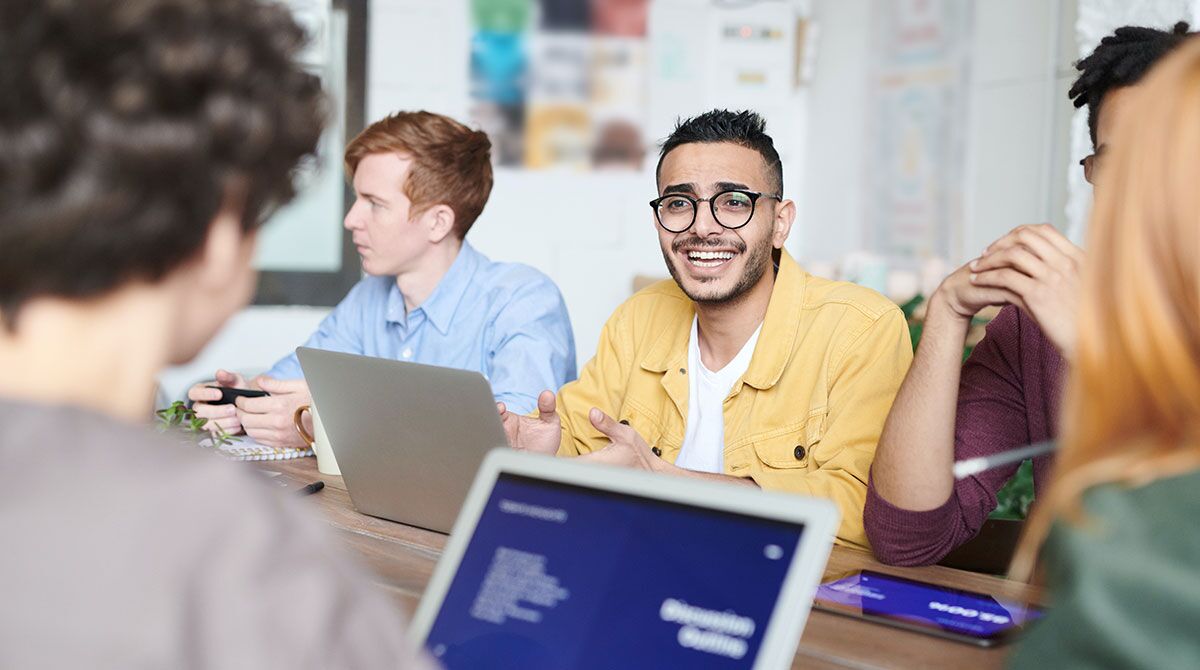 Infrasoft Technologies along with Burgan National Information Systems Company conducted a day's event to showcase the latest technologies for Anti Money Laundering and Financial Crime prevention. The event was attended by industry professionals from Banking, Exchange and Financial institutions. We also had government and foreign embassy representatives.
The event primarily focused on AML Compliance Solution catering to the requirements of FIU compliance for any financial institution. The compliance & risk management group at a financial institution must lay a robust foundation to manage anti money laundering and anti-fraud risks.
InfrasoftTech's artificial intelligence enabled comprehensive RegTech Suite of Solutions is developed on a single core risk platform comprising of OMNIEnterprise® Compliance & Financial Crime Surveillance Solution, OMNIEnterprise® Anti-Fraud Solution and FATCA CRS. The solution helps improve customer risk management for financial enterprises in the domain of Anti Money Laundering, KYC, Risk Compliance & Monitoring and Regulatory Reporting. It is a leading edge product which processes volumes of structured and unstructured data within milliseconds to prevent and predict frauds across channels and products. InfrasoftTech's OMNIEnterprise® Anti-Fraud Solution has been awarded by Technoviti in the year 2016 and OMNIEnterprise® Compliance & Financial Crime Surveillance Solution is ranked as leaders in the IBS Sales League Table 2017.
Mr. Amit Sharma, VP, Products of Infrasoft Technologies, stated that anti-money laundering compliance is putting a serious strain on banks, exchanges and investment firms. These firms must have rigorous and robust processes for identification, assessment and reporting of suspicious customer activity. Infrasoft Technologies developed state of the art system to meet ever evolving AML compliance requirements and monitor financial fraud scenarios across customers, employees, agents and vendors. It is one of the very few global solutions that has been successfully implemented in multi-entity, multi-lingual and multi-currency environments and provides complete coverage of FIU guidelines for banks, insurance companies, mutual funds, brokerages, currency exchange house and non-banking finance companies worldwide.
Mohammed Bourisly, the General Manager of Burgan National Information Systems and the exclusive partner of Infrasoft Technologies in Kuwait, said that Kuwait's anti-money laundering laws are "very strict" and in line with international standards. Therefore, we are partnering with one of the world's best anti-money laundering solution providers for a solution that is compliant with Kuwait and GCC regulations.
In addition to this, the event showcased latest OMNIEnterprise® Financial Crime Surveillance Solution compliant with country-specific regulations in Asia, Africa, the Middle East, the USA and certain Latin American & European nations with Financial Action Task Force on Money Laundering (FATF), USA Patriot Act and EU Directives on Money Laundering.
About InfrasoftTech
InfrasoftTech is a pioneer in Fintech Digital Solutions with over 470 clients across 36 countries including over 350 banks for their Core Banking & Payments Solutions of which 200 are on a Cloud model, and over 160 banks using RegTech (AML, Anti-Fraud and FATCA/CRS) solutions. InfrasoftTech has launched several digital solutions for the Fintech age banking including Mobility Solutions, Bots, Contactless Payments.